The SanGiorgio Knitwear is a company with an enterprising and dynamic spirit, founded in 1967 in Porto San Giorgio and currently managed by the Di Clemente brothers. The company's success has conquered ever more prestigious portions of the market, establishing itself today as a leader in the national and foreign territory in the knitwear sector and in the total look for men and women, strictly made in Italy.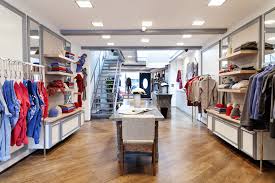 The SanGiorgio company has always been inspired by a deep passion for quality, for elegance and for dressing well.
Each SanGiorgio product combines tradition and innovation, ancient craft techniques and modern production processes made exclusively in Italy.